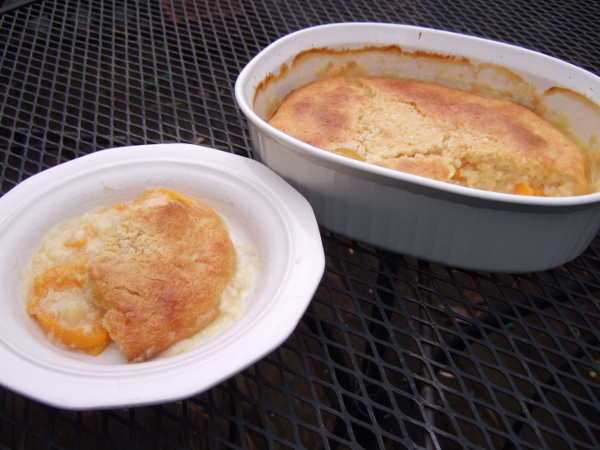 My grandmother probably made one of these every week. It was always everyone's favorite, but one of the easiest to make.
Ingredients:
1 29 oz can sliced peaches in heavy syrup (or in juice for lighter version)
1 stick of butter (1/2 cup)
1 egg
3/4 cup milk
1 cup self-rising flour
1 cup sugar (or 3/4 cup for lighter version)
Pre-heat oven to 350 degrees. Put butter in a casserole and in the oven until butter has melted.
While butter is melting, mix egg, milk, flour and sugar in a bowl. Pour into casserole with melted butter. Sprinkle peaches and juice evenly over the batter.
Bake for about 45 minutes, until golden brown on top.
Makes 6 servings.