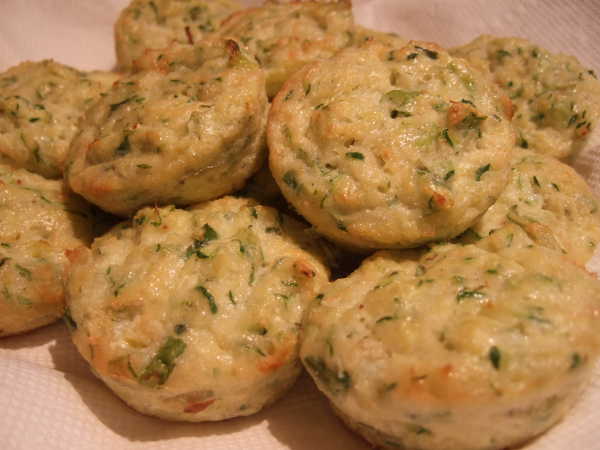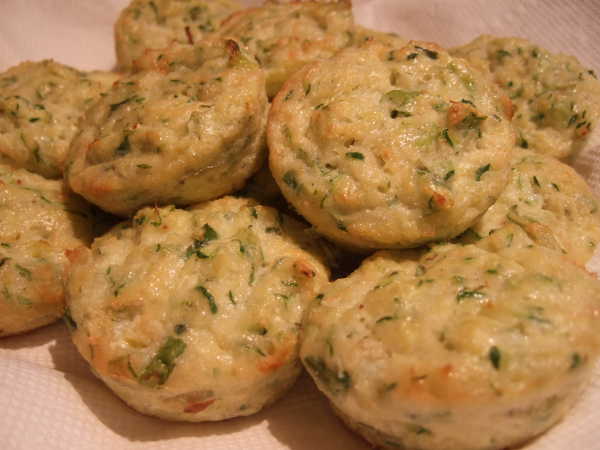 These are not seasoned like zucchini bread, but rather in a savory flavor like zucchini skillet cakes, but in the convenience of a muffin shape. They are great for breakfast or a quick and easy snack. They should be refrigerated if not eaten immediately, but can be reheated, and I love them cold.
Makes 12 muffins.
Ingredients:
2 med zucchini
1/2 tsp salt
2 green onions, chopped
2 cloves garlic, minced
4 eggs
1 cup almond flour
1/2 tsp baking powder
1 tbsp coconut oil
Directions:
Wash and remove the ends of the zucchini. Grate using a large scale grater (grating it too fine will just reduce it to mush). Put the grated zucchini in a colander over a bowl or sink. Mix the salt into it and let it sit for 30 minutes. Press the zucchini against the sides of the colander to remove as much water as possible.
Melt the coconut oil. Put the zucchini and the rest of the ingredients in a bowl and mix well. Pour evenly into 12 parts of a greased muffin pan. Bake at 350 degrees for 25 minutes.