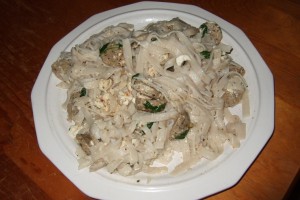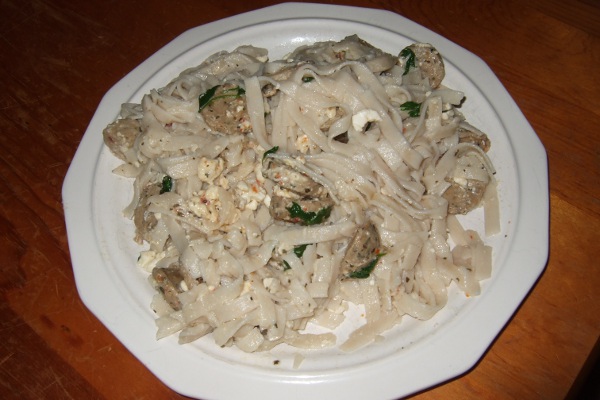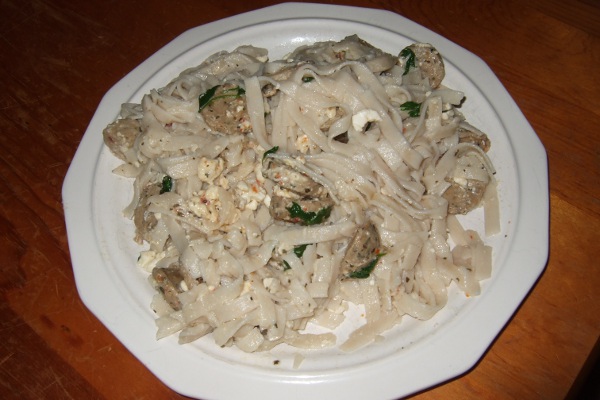 Typical of my extent of following recipes, my version of this is barely recognizable, but for me, it is actually pretty close to the spirit of the original.
http://allrecipes.com/Recipe/angel-hair-with-feta-and-sun-dried-tomatoes/detail.aspx
I wanted to have this as a main course, so added a package of Al Fresco Sundried Tomato Chicken Sausage sliced up. Since the sausage had sundried tomato, I didn't add the extra called for.
I used fettuchini instead of angel hair, and I didn't add the parmesian mostly to limit the saltiness.
So you can be the judge if I was close enough to the recipe to pass judgement on it, but I will say that the results were very delicious and I would certainly make this again.