Archive for December, 2007
I'm switching my websites from Pair Networks' standard platform to their new pairLite service. I won't be giving up much, but it'll be about half as expensive for me and I won't feel so guilty maintaining my web toys after Lynn quits her job to stay home with little Carter.
So, during the migration process, stuff might disappear for a while… but I'm keeping all my domains and junk, so everything should be back just like it was (or will appear to be, anyway) pretty soon.
Lynn and I had our followup ultrasound this morning, and had some suspicions validated about our unborn baby:
He's very active
He's very healthy
He's very male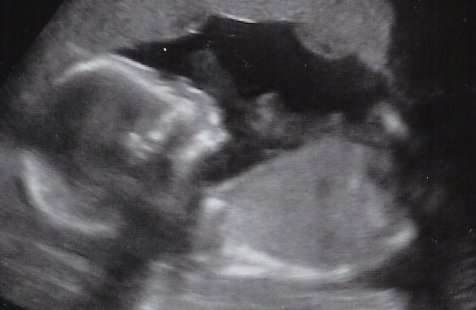 My aunt and uncle in D.C. introduced Lynn and me to Five Guys a couple of years ago, and it instantly became our favorite hamburger place in the whole wide world. I think at the time there were only a few stores in and around the D.C./Virginia area, so we didn't have many opportunities to eat there. Fortunately for us (and I mean ALL of us) the business has really taken off on Space Shuttle Franchisefrenzy, and their footprint has expanded like crazy in recent times. So now we have a Five Guys here, with three more scheduled to open around town.
Anyway, I was afraid that a franchise location might just be a poor copy of the original: maybe the atmosphere wouldn't be what I remembered; or maybe they wouldn't be as generous with the fries; or–and this was the worst possibility–maybe my fond memories would just turn out to be unrealistic fabrications generated from all my aunt's and uncle's hype about mediocre food, proving once and for all that there's no greener grass anywhere. Yeah, that would have been bad.
As it turns out, there wasn't a thing to worry about, and tonight Lynn and I had the best burgers we've tasted since last Christmas. It's rare that we find common ground in this area (she likes fatty, greasy meat and I prefer lean beef), but we're in 100% agreement on this one. In fact, I'm prepared to sacrifice any future diet plans I might have otherwise had if that's what it takes to ensure their survival here.
Go. See for yourself. And take me with you. I've almost finished digesting my bacon jalapeño cheeseburger, so I'm ready to get back in there. Hooah!